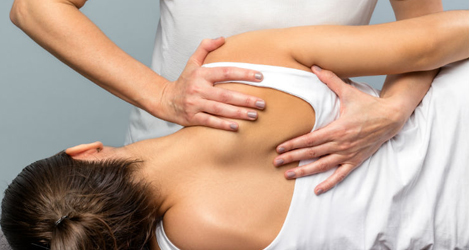 Is your loved one suffering from a stroke? Or, do you feel frustrated or depressed because you don't want to be dependent on someone? Well, you are perfectly normal. Are you missing the activities you were indulged in earlier? If yes, then physiotherapy is the answer for you.
Well, you can practice some of the exercises to work upon your body muscles and manage the stroke you faced. These exercises are mentioned keeping in mind to improve your flexibility, mobility, and functionality. You can also boost your motions, the balance of coordination and decrease the stiffness in your body. These exercises can be done by the patients alone BUt if they require a helping hand, get them some.
Enhance your shoulder motion and prevent shoulder pain
Maintain the Shoulder motion for prolonged flexibility, mobility, and reduced stiffness
Promote the pelvic region movement by improving the motion in the pelvis, hip, and knee
Stimulate the movements in walking by improving movement in hip and knee
Strengthen the muscles that make up the elbow and support your upper half
To strengthen the muscle of the wrist in order to help you for diverse motion
Reduce the stiffness in your trunk and enhance the walking movement in the body
Practice movements and exercises to improve getting up from sitting position
Maintain and manage your ankle motion needed to walk or run.
All these exercises can be performed by the patient alone with little to no help from others. Thus, if you are in search of quick remedies for your stroke management, then you can visit the nearby physiotherapist clinic- Brampton Physiotherapy today. The professionals here are well equipped and knowledgeable about serving the patients for all kinds of issues. Of course, professional help to improve your condition is always better than any self-help. Take advantage of the skills and experience the medical professionals have at Brampton Physiotherapy.