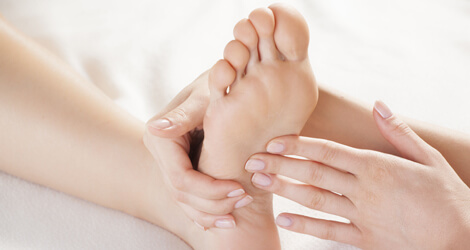 Your feet are incredibly important, but you may not be aware of how much you depend on them until they start to hurt. At Bramalea,we have a team of dedicated Chiropodists in Brampton to take care of your feet.
Chiropody is especially effective at treated bunions, toe and foot bone irregularities, calluses, corns, blisters, warts, subcutaneous lesions, and ingrown toenails. Your comfort is our ultimate goal. Throughout every treatment, we closely monitor your comfort level, and adjust the treatment accordingly.
At Bramalea Physiotherapy & Wellness, our Brampton Chiropodists assess and diagnose your condition and put together a personalized treatment plan that includes custom orthotics, compression stockings, and braces to get you back on your feet. Braces are often required to decrease the pain associated with foot abnormalities. Together, the right combination of these elements will dramatically improve your quality of life!