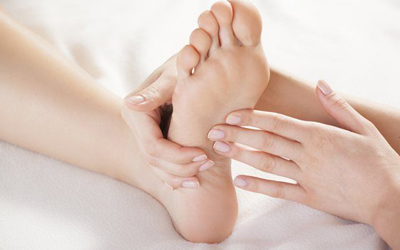 Everyone is suggested to use a good collection of footwear according to the weather condition. Because, your uncomfortable collection of shoes and sandals can deliver the several problems related to your feet such as toenail fungus. The yellow, broken nails, you may be suffering from and unable to disclose.
But, you may not know that this problem can become an issue if you take it lightly. The microscopic organism is the reason of overgrowth of fungi that is called the nail fungus. It can take place, under, on or in the nail. Mostly, it appears when your feet remains inside the shoes and there, the warm environment develops the fungi. Later, this fungi can cause ringworm and jock itch
Causes Of Nail Fungus
Walking barefooted in the public places
An injured nail
Diabetes
Athlete's foot
Symptoms
The common symptom is, your nail may release the odor from the feet or nail.
The nail corner becomes disintegrate or it may fall off completely.
Prevention
Spray your feet and footwear with an anti-fungal.
Keep dry the area between the toes after taking the shower.
Avoid getting a pedicure from the cheap salons.
Wear socks that reduce the moisture
Treatment
In case, you have detected toenail fungus on your feet, it will be best if you take help of professional Chiropodist. Often people prefer the DIY treatment or medication. But, medication cannot work for as long as the chiropodist can do. Moreover, as compared to the medication, the chiropody provides faster relief.
If you are looking for the chiropody specialist in Brampton, you can contact Bramalea Physiotherapy & Wellness. We offer traditional and contemporary physiotherapy techniques for our clients to provide them with sustainable results.